Zo Skincare
Healthy, beautiful skin through the power of science
What is ZO skincare?
ZO Skincare was started by world renowned dermatologist Dr.Zein Obagi. ZO pushes the boundaries of medical-grade skincare and is constantly innovating. ZO skincare products are medical grade skincare that offer comprehensive programs designed specifically to provide solutions for some of the most common skin concerns like anti-aging, brightening, acne prevention and treatment, and redness.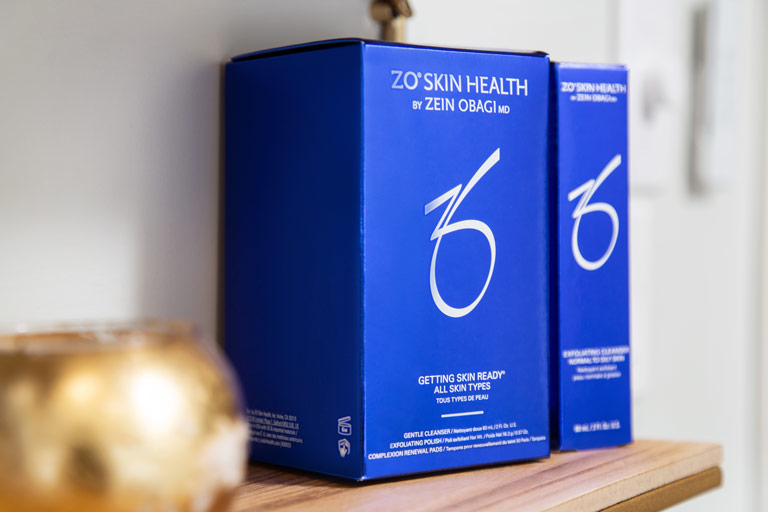 How does ZO Skin Health work?
ZO Skin Health is based on a three-step approach to skincare – GSR (getting skin ready), Correcting and Preventing. ZO provides a comprehensive approach to creating and maintaining healthy skin for everyone, regardless of age, ethnicity, skin condition or type.
Benefits
ZO has a solution for every skin condition and concern and can be used on all skin types and ethnicities.
Top of the line anti aging products
Acne treatment
Hyperpigmentation treatment (hydroquinone and non)
Rosacea treatment
Sensitized skin treatment
Prevention and protection