The New Generation of Body Contouring: EVOLVE
EVOLVE Trifecta: Trim, Tone and TiTE
Customizable hands-free body sculpting and remodelling.
What EVOLVE body contouring?
Captivating is proud to be one of the first clinic in Alberta to offer EVOLVE as a Health Canada approved, safe and exceptionally effective body contouring device that not only targets fat loss like grandfather devices, but offers you the TRIFECTA- the ability to do muscle toning, skin tightening AND fat destruction.
Inmode EVOLVE offers the industry's first scientifically proven hands free 3-in-1 full body application contouring device:  no-downtime, no-surgery.  By offering real-time temperature updates to ensure adequate depth of energy delivery, the efficacy of the treatment is unbeatable.
EVOLVE TRIFECTA Trim, Tone and Tite, are easily and fully customizable to offer you a tailored approach while effectively addressing your specific needs and treatment goals.
How does EVOLVE  radiofrequency face contouring work?
At Captivating Aesthetics we only offer the most recent and advanced treatments that are Health Canada approved. After carefully discussing your treatment goals during a face to face consultation, we create a clean and safe treatment environment for those patients that are new or known to body contouring. Evolve offer a convenient " Patient Call Button" so you can easily stop and restart your treatment based on your level of comfortability. Our pre-treatment consultations offer you the peace of mind regarding whether or not  the treatment is suited to your desired outcomes. 
The benefit of Inmode's EVOLVE is that the technology is color blind, and therefore we can safely treat all skin tones and skin types*.
EVOLVE can safely be used in combination with Captivating's Diet clinic and skinny shots, injectables, thread-lift,  lasers and Fit-drip. You can also have a relaxing facial and a restorative SKIN-IV done while doing your EVOLVE body contouring. The combinations we offer at Captivating are endless.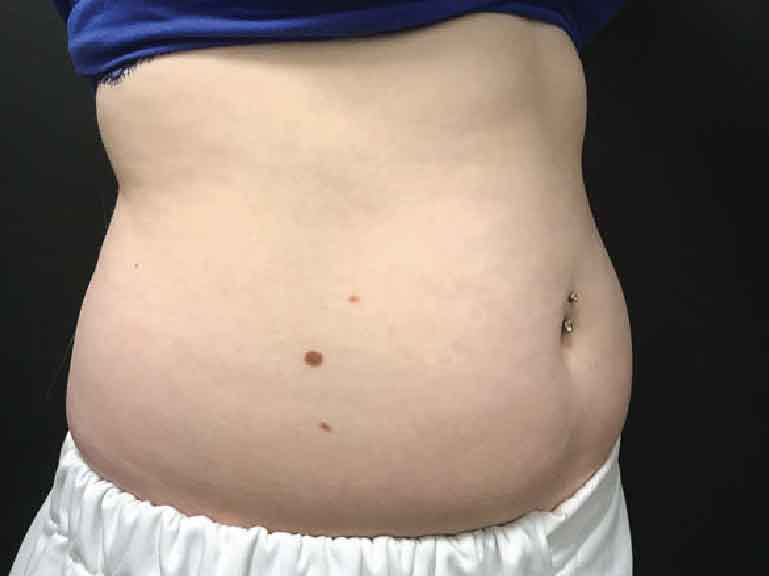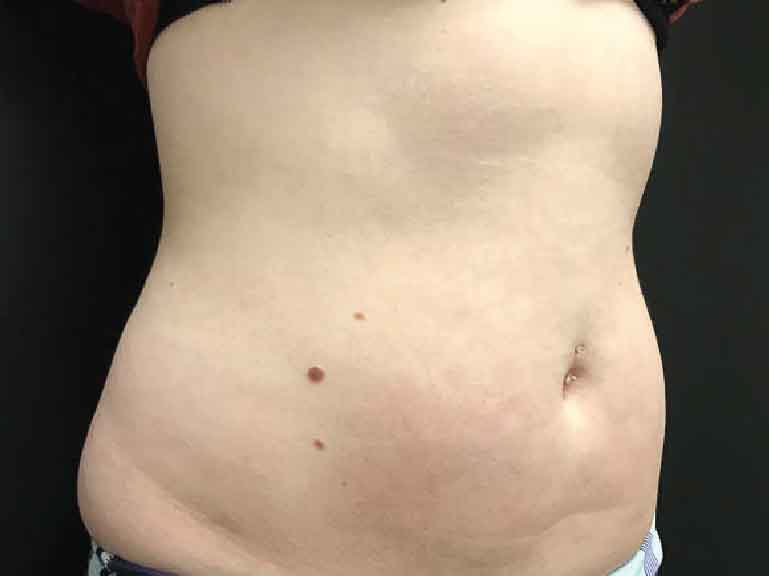 Benefits
EVOLVE is the first body contouring device that can address all 3 areas of body sculpting:

Fat destruction
Skin tightening
Muscle tone

Fully customizable treatment plans
Skin tightening and muscle tone improvement after conventional fat freezing methods
The ability to address areas with excess fat, excess skin laxity or decreased muscle tone as individual treatments, or as a 3-in-1 treatment. This gives us the ability to address YOUR specific needs.