Emsella Kegel Chair
A breakthrough for incontinence and sexual health and urinary incontinence
What is Emsella?
According to scientific research1, over 200 million people are affected by incontinence world wide. BTL's Emsella is a Health Canada approved non-invasive, electromagnetic stimulation of the pelvic floor musculature to treat urinary incontinence and sexual confidence. Emsella serves to engage, rehabilitate and strengthen weak pelvic muscles, and restore neuromuscular bladder control. It's a long awaited medical breakthrough for effectively addressing female and male urinary incontinence and sexual wellbeing. Captivating is proud to offer our all patients,  of all ages the treatments and tools to take back control of their confidence and intimate health.
How does Emsella work?
BTL Emsella uses electromagnetic stimulation to effectively engage the pelvic floor muscles, generating thousands of supra-maximal contractions in a single treatment session while remaining fully clothed. The muscle stimulation serves to involve the entire pelvic floor, leading to effective recruitment and therefore outstanding improvement in pelvic floor and bladder health, and ultimately quality of life.
The treatment is described as "comfortable", and is fully customizable to your level of comfort, and different treatment regimens are available to target specific concerns. Scientific research shows that 95% of treated patients have reported a significant improvement in the quality of their life1.
Am I a candidate? Take this short questionnaire:
Do you leak urine when you cough, sneeze or engage in sports and physical activities
Do you need to go the bathroom often?
Do you wake up multiple times a night to go to the bathroom?
Have you refrained from certain pleasurable physical activities, or intimacy out of fear of insecurity and lack of confidence?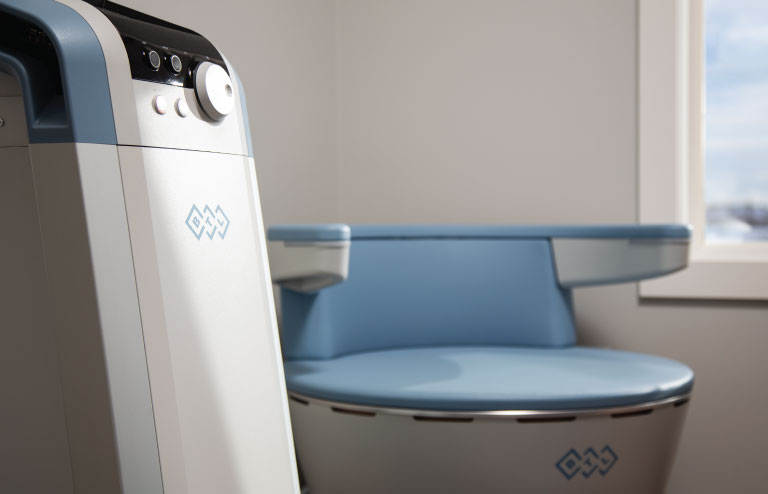 Benefits
Emsella is a non-invasive, no-downtime procedure  that improves:
All types of urinary incontinence by up to 65%.
Improved nocturia (getting up at night to urinate).
Bladder function and pelvic muscle control without ineffective and often time-consuming exercises.
Patients reported a significant pad use reduction2. This provided not only physical and psychological relief, but also financial relief.
Increased blood flow and sensitivity leading to improved sexual function, sexual desire and sexual pleasure.
Strengthening of the pelvic floor muscles leading to decrease in leaking and overall increase in sexual function.
1National Assembly of Incontinence
270% of patients reported a reduction in the number of pads needed, and close to 50% of patients reported not needing pads at all at the 3 month follow up.